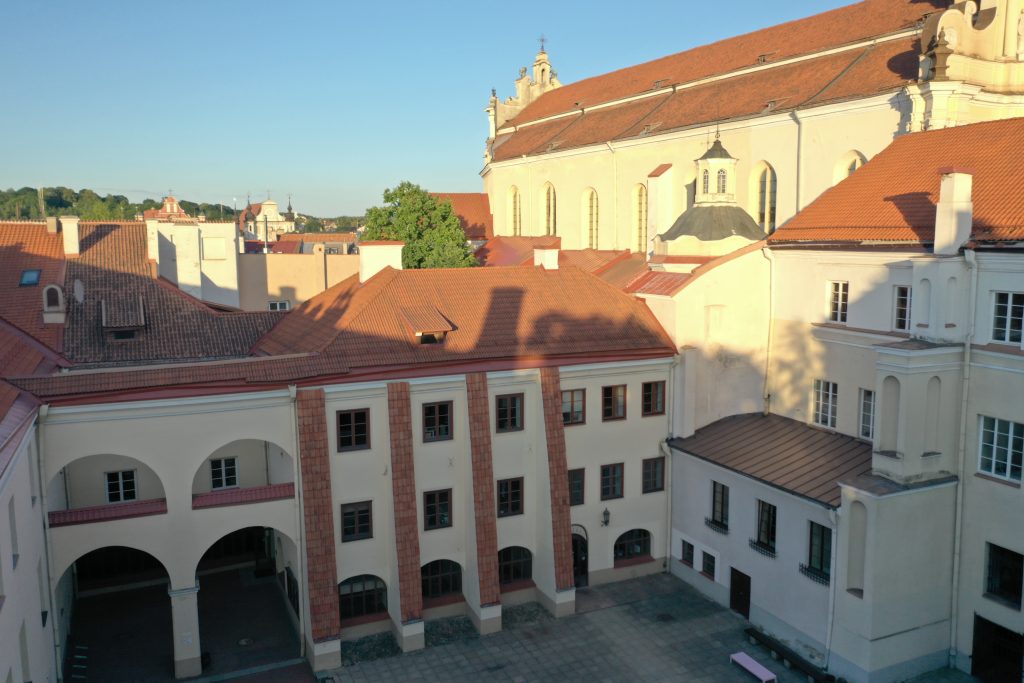 Vilnius University, a classical university founded in the 16th century, is the oldest and largest university in the Baltic States. It has long-established academic traditions and offers the widest range of study programmes in Lithuania. It is among 500 top universities in the world according to the QS World University Ranking. In the World University Ranking by subject 2017 in the category of the humanities in linguistics Vilnius University has been among 200 best universities.
Vilnius University has 14 faculties, institutes and centres and more than 20,000 students. The RaAM conference will be hosted in the Faculty of Philology which is the third largest faculty in the university with around 1800 students.
Although the faculties of the University are scattered all around the city, the Faculty of Philology is situated in the oldest campus featuring Gothic, Baroque and Classical styles of architecture, and the main building's medieval exterior is a stark contrast to its lively student atmosphere. There are 13 internal courtyards, plus arcades and galleries, which give even more vibrancy to things. Moreover, the courtyards are named after famous figures – graduates and professors – from the University and they are commemorated on a number of plaques in the Grand Courtyard.